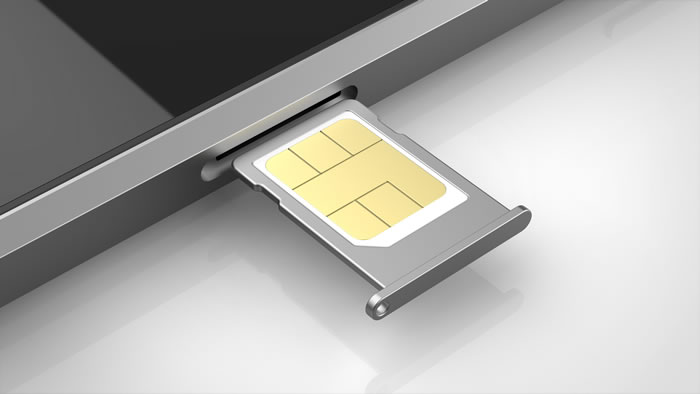 You don't have to spend money to get a SIM card. Many networks will give them away free, particularly on Pay As You Go plans, but not all free SIM card deals are equal.
With that in mind we've created this guide to the best free SIM card deals, factoring in any extras you get, the cost to use the card and the network they're on.
Read on below for an overview of all the best options.
Which networks offer free SIM card deals?
Three, Vodafone, Tesco Mobile, Asda Mobile, Giffgaff, Lebara, VOXI and Lycamobile all offer free SIM cards. iD Mobile also offers a Pay As You Go service but doesn't currently seem to supply free SIM cards (you have to top up or buy a pack when you order).
So there are lots of options, but they all have different rates, as well as other pros and cons.
What should I look for when choosing a free SIM card deal?
The main thing to look for when choosing a free SIM deal is how much you're likely to end up spending once you've got the SIM. Because while the SIM card itself might be free, using it won't be. You're going to want to either Pay As You Go (with rates varying from network to network), or buy a pack, giving you an allowance of minutes, texts and data, which typically lasts 30 days.
It's also worth considering whether you can tether, where you can roam at no extra cost, and what if any other extras the network has.
You might want to consider coverage too, though there's not a whole lot to choose at this point – all of the UK networks have at least 99% coverage with 4G. However, Three, Vodafone, VOXI, Asda and Giffgaff additionally offer free SIM card plans with 5G (some other networks also have 5G coverage, but don't offer it on free SIM plans at the time of writing).
More important than overall coverage though is making sure they have coverage where you need it, e.g. at your home and work. You can get an idea of this from their coverage maps, but these don't account for buildings and other obstacles, so to be sure you'll just have to try using their network. The good news there is that with a free SIM card deal you don't necessarily need to spend anything to do that.
Speed is another possible consideration. On that front, EE has the lead on 4G according to most tests, followed by BT and other networks which use its infrastructure, but at the time of writing these don't offer free SIM deals (EE claims to but requires you to add a pack to get it). According to an October 2020 Opensignal report, Vodafone is the second fastest of the main networks on 4G, but it's very closely followed by Three.
Of course, opt for a 5G plan and you'll get even higher speeds where there's 5G coverage. But any network should generally be fast enough for anything you'll want to do on mobile.
Which networks have the best value free SIM card deals?
iD Mobile would be the big winner here, as it offers very low Pay As You Go rates of just 3p per minute, 2p per text and 1p per megabyte of data. But you seemingly need to top up straight away to get a SIM card on this network, so it's cheap but not free.
Asda Mobile comes close though at 4p per minute, 4p per text and 4p per megabyte, with Three not far behind either at 10p per minute, 10p per text and 5p per megabyte, and these two networks do offer free SIM cards.
Vodafone is also worth highlighting for its unusual approach, which makes it expensive for very light users but cheap if you use a lot of minutes and texts, as you pay £1 per day for unlimited minutes and texts, plus 50MB of data – with no charge on days where you don't use these things.
Tesco Mobile also has an unusual but potentially good approach, as while it charges a not-great 25p per minute, 10p per text and 10p per megabyte, it will also triple your credit once a month when you top up by £10, £15 or £20.
Of course, that's only good if you want to Pay As You Go. You can often save more in the long run by opting for a 30-day bundle or pack with your free SIM card.
In that case you might still want to consider Three, as it both has competitive rates (with for example £10 getting you 6GB of data, unlimited minutes and unlimited texts), and its plans go right up to offering unlimited data.
That makes it arguably the best option for light users and a strong option for heavy users too, though if you want unlimited data then Vodafone is also worth considering, as are Giffgaff, VOXI, Lebara, Asda Mobile, and Lycamobile.
Which networks have the best extras?
The best extras are somewhat subjective, but there are some clear highlights. For example, Three lets you roam for free in 71 destinations, including some outside Europe, whereas most networks limit you to just free EU roaming on Pay As You Go.
Vodafone meanwhile lets you roll over unused data from one month to the next on many Pay As You Go plans, which is handy if you use an inconsistent amount of data each month. In fact, it goes one better and also lets you roll over unused minutes and texts.
Tesco Mobile is also worth highlighting, as it lets you collect Clubcard points when you top up.
Which networks and plans are the best overall when getting a free SIM card?
Three is our top pick here if you're opting to Pay As You Go. Once you've got your free SIM card you can enjoy low rates, plus 5G support and extensive roaming.
But Vodafone gets an honourable mention, as its approach to Pay As You Go makes it a strong choice if you use a lot of minutes, texts and data each day. Asda Mobile is also worth a look based on its low rates, and Tesco Mobile based on its triple credit offer.
If you're looking to grab a plan or bundle then Three still arguably comes out on top, thanks to competitive prices, high data limits and, again, its selection of extras. But Vodafone's generous roll over feature is good too.