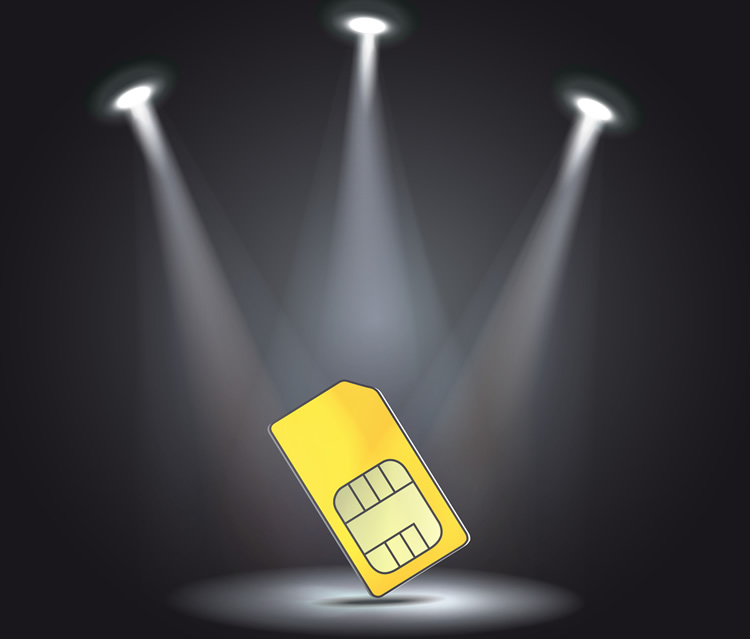 One of the biggest hassles and potential causes of stress when changing network or plan type is porting your number, but with our handy guide you should find the process simple.
Read on below for everything you need to know, and everything you need to do, to make sure you keep your number and enjoy a smooth transition to SIM Only.
Ordering and activating your new SIM card
You need your new SIM Only contract to be active before you port your number, which means that the first step is typically to order a new SIM card and then activate it when it arrives.
This card will come with a phone number of its own – but don't worry, it's only temporary.
Getting your PAC code
Once you've activated your SIM card the next step - assuming you're changing network and not just plan type - is to call your old network and request your 9-digit PAC code. Assuming you're out of contract they have to honour this. If not, you may have to pay for the remainder of your contract.
An even easier way to get your PAC code is simply to text PAC to 65075 from the number you want to keep.
You can complete this step before ordering a SIM Only deal, but PAC codes are only valid for 30 days, so if you do you'll need to act fast with your order. Though if it does expire you can always request a new one.
Note that in some cases you can supply your PAC code while placing your order, but this varies from network to network, and all networks let you provide it once you've received your new SIM card.
Porting your number
Once you've got a new temporary number on your SIM Only contract and your PAC code you're ready to port your number.
The exact process for this will depend on the network you're moving to. In most cases you have to fill in a form, but if in doubt give your new network a call. They'll want your PAC code, your new temporary number, and the old number that you want to keep.
Provide this information to them before 5pm on a working day and in most cases your number will be ported the next working day. Otherwise it may take two working days – though the exact timings vary from network to network.
Moving to SIM Only without changing network
If you're buying a SIM Only plan on the network you're currently using then the process is usually the same, except that you won't need your PAC code, so simply tell your network that you want to port your old number to your new SIM Only plan.
Things to bear in mind
If you're porting your number you don't have to tell your old network that you're leaving, as the process of porting your number will initiate the cancellation process with your old network – but do make sure you're not tied into a contract.
While the number transfer is being carried out you may not have any service temporarily, but this will usually only be for a matter of minutes.
You can't transfer a number that's been disconnected, so it's very important to make sure you transfer your number before cancelling your old account.
Requesting a PAC code in itself won't cause your old account to be cancelled – the cancellation process only starts once you give the PAC to a new network.