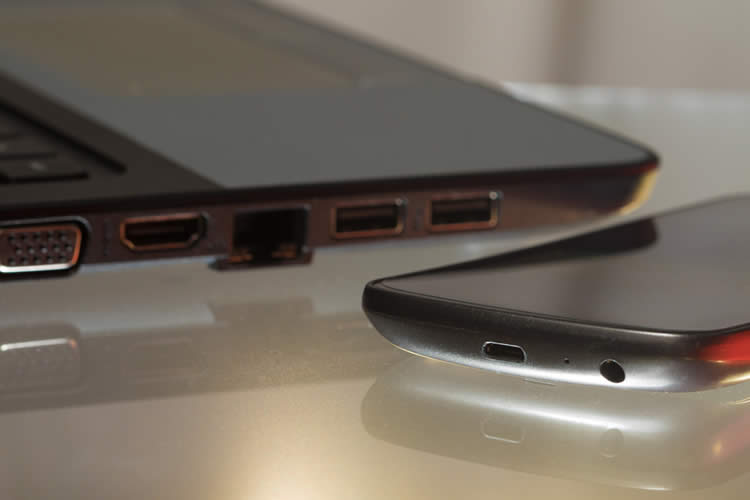 Tethering (also known as a portable hotspot) refers to sharing your phone's internet connection with another device, such as a laptop or a tablet. It's a way of getting devices online when there's no Wi-Fi available, and it's allowed by most networks.
But there are sometimes restrictions in terms of how much data you can use for tethering, and different networks offer different allowances anyway.
If you plan to tether a lot then having a high allowance is key, but there are other considerations too, such as 4G and 5G coverage, since having data is useless if you don't have a signal. With that in mind we've created this guide to SIM Only tethering, highlighting the best networks and plans for it.
Which networks allow SIM Only tethering?
Every UK network that we're aware of allows you to use some or all of your data allowance to tether at the time of writing, so you have plenty of options. Read on below to find out what the best options are.
What's the highest data allowance you can get for SIM Only tethering?
The highest data allowance for SIM Only tethering is currently offered by Three, EE, Vodafone, O2, Giffgaff, iD Mobile, VOXI, Smarty Mobile, Virgin Mobile, Tesco Mobile, Lycamobile, BT Mobile and Lebara, all of which allow you to use any or all of your data for tethering, including on unlimited data plans.
However, many of these networks do have fair usage terms. For example, on Giffgaff you shouldn't use 650GB or more of data twice within a 6-month period, while on EE you shouldn't use more than 600GB per month. These sorts of limits shouldn't be a problem unless you're permanently using tethering in place of a normal broadband connection though.
BT Mobile is also restrictive in that you need to be a Halo customer to get access to unlimited data plans.
Of the networks that don't offer unlimited data SIM Only tethering, Talkmobile has the highest max allowance at the time of writing, with 100GB. That's followed by Sky Mobile with 60GB, Asda Mobile with 50GB, Plusnet Mobile with 15GB (though this figure regularly changes), and then FreedomPop with 4GB.
The table below highlights the top options.
| | |
| --- | --- |
| Network | Max SIM Only tethering allowance |
| Three | Unlimited |
| EE | Unlimited |
| O2 | Unlimited |
| Vodafone | Unlimited |
| VOXI | Unlimited |
| Giffgaff | Unlimited |
| iD Mobile | Unlimited |
| Smarty Mobile | Unlimited |
| Virgin Mobile | Unlimited |
| Lebara Mobile | Unlimited |
| Tesco Mobile | Unlimited |
| Lycamobile | Unlimited |
| BT Mobile | Unlimited (Halo customers only) |
Which networks have the best coverage?
All UK networks are hovering around 99% (or higher) population coverage with 4G so there's not much to choose there. 5G is likely to be a bigger divide, but at the time of writing no UK network offers a huge amount of 5G coverage – and the leader is likely to change regularly, as they're all growing their coverage quickly.
Is there anything else to bear in mind?
As well as good coverage, you also want good speeds for tethering. 4G in general should be fine, but some networks are faster than others, with EE typically being rated the fastest on 4G.
Of course, some networks offer 5G now. At the time of writing you can get 5G SIM Only plans from EE, Three, Vodafone, O2, VOXI, Sky, BT, Asda, Giffgaff, Virgin, and Tesco Mobile.
Be aware that tethering can use a lot of data, especially if you're sharing your connection with a large screen device or to stream video, or sharing it with multiple devices. As such you'll want as high a data allowance as possible if you plan to tether much.
Tethering can also drain your phone battery faster, so you'll ideally want to be somewhere you can plug it in if you plan to tether for long.
Which networks and plans are the best overall for SIM Only tethering?
EE gets our vote, for offering unlimited data, 5G, faster 4G than rivals (based on most tests), and a rapidly growing 5G network.
Three, Vodafone, O2, VOXI, Giffgaff, Tesco Mobile and Virgin Mobile are all well worth considering too though, for a combination of unlimited data plans and 5G support.