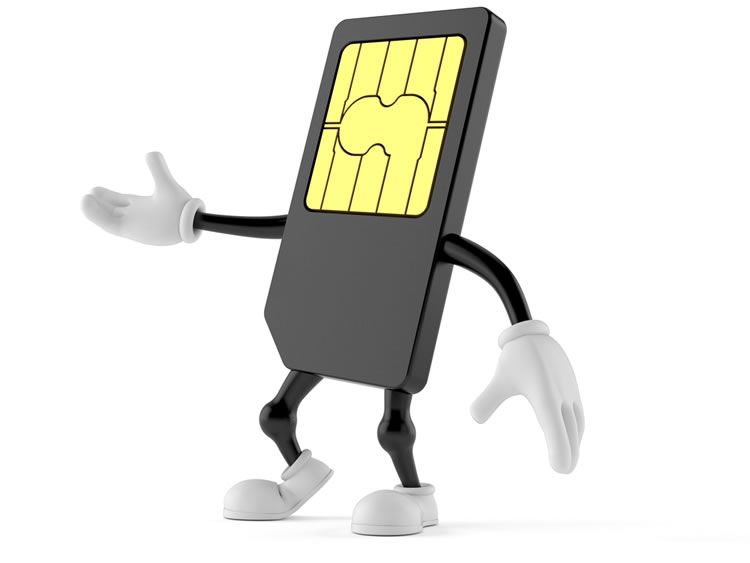 A one month rolling SIM plan is simply a SIM Only plan which keeps going until you cancel it, but which only actually ties you in for a month – so after each and every month you have the opportunity to change or cancel it. Or if you're happy with it just do nothing and it will roll over to the next month.
Here's what else you might want to know about it, including which networks offer one month rolling SIM plans, why you might want to choose such a plan, and why you might not.
What are the advantages of a one month rolling SIM plan?
A one month rolling SIM is far more flexible than a 12-month one (which tends to be the main other option offered by networks), as rather than being tied in for a year you're free to change or cancel almost whenever you want.
Some one month rolling SIM plans also don't require a credit check, since they're not a major financial commitment, so if you have bad credit they can also be a good choice.
Are there any disadvantages to a one month rolling SIM plan?
One month rolling SIM plans are often more expensive per month than 12-month plans, so if you're happy to commit for a year then they may not be the best choice. Allowances also sometimes differ and in some cases the top data limits aren't available on one month rolling plans, though whether that's a problem depends on how much data you actually need.
Which networks offer a one month rolling SIM plan?
O2, Three, Vodafone, Asda Mobile, iD Mobile, FreedomPop, Giffgaff, Lebara, Lycamobile, Plusnet Mobile, SMARTY, VOXI, and Talkmobile all offer one month rolling SIM Only plans at the time of writing.
Do I have to stick with my current network?
No. If you're not currently tied into a contract you can switch to any network – though you should also make sure your phone is unlocked if you plan to change network. You can ask your current network about this and ask them to unlock it if it's not.
What SIM card size do I need?
That depends on your phone, but the vast majority of modern smartphones use a nano SIM, which is the smallest kind. The other possible options are a larger micro SIM or an even bigger standard SIM card.
But the good news is that most networks will supply you with a combi, multi or trio SIM, which has all three sizes in one, so you can simply compare the different sizes to your current SIM card when you get your new one to work out which size you need.
How do I keep my number?
If you're moving network for your one month rolling SIM plan then you'll need to port your current number if you want to keep it.
Fortunately, this is easy to do. Just order your new SIM Only deal then text PAC to 65075 from the number you want to keep. Alternatively, you can call up your current network and request your PAC code.
Once your new SIM card arrives, active it and fill in a number transfer form for the network you're joining (usually found on their website). This will ask for your PAC code, your old number, and your new temporary one.